Our brand cycle
As a Branding and Design Consultancy, Tagbrands works with its clients to Explore, Identify, Create, and Align their brand towards the creation of a lasting mark.
Explore
Immerse into the brand by assessing current strategy, analyzing the external environment and developing areas of opportunity for the brand.
Identify
Redefine and strategize the brand by identifying what it stands for – its brand story, positioning, tone of voice and brand architecture.
Create
Bring the brand to life through different means of creativity and design. All design requirements will be created to support each phase of the brand's growth.
Align
Continuously manage the brand by guarding against the external forces that affect it and reclaiming control of the brand identity, its digital assets and its corporate reputation.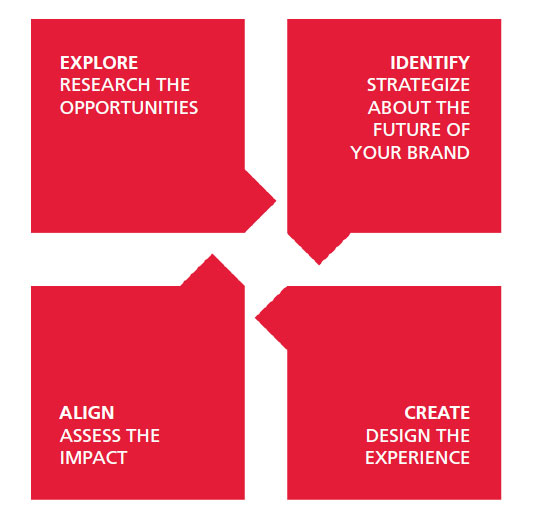 Explore
Brand Assessment
Brand Experience Audit
Competitive Analysis
Customer Segmentation
Insight & Market Assessment
Identify
Brand Strategy
Brand Positioning
Brand Architecture
Brand Portfolio Strategy
Brand Identify
Create
Naming Generation
Corporate Identity Design
Verbal Identity
Brand Communication Tools
Environmental Branding
Packaging Design
Retail Branding
Product Development
Website & Interactive Design
New Media Interface Design
Align
Brand Protection
Brand Management
Brand Activation
Brand Engagement
Brand Implementation